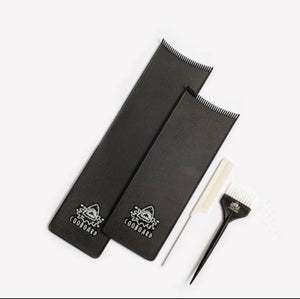 Kit includes
NEW Cooboard 5 by 12
Cooboard XL 4 by 16
Our favorite Foiling/Teasing Comb
Color Brush
If at first you don't succeed - try, try, again!
It took me a few tries to get used to it - and a few trial and error's with my foil choices, but now that I have it down pat, I absolutely love it!
Arrived
Took a little long but all good
Love It! Has been a great new tool to use. Thank You!
Love
Loved using the cooboard can't wait to use it more